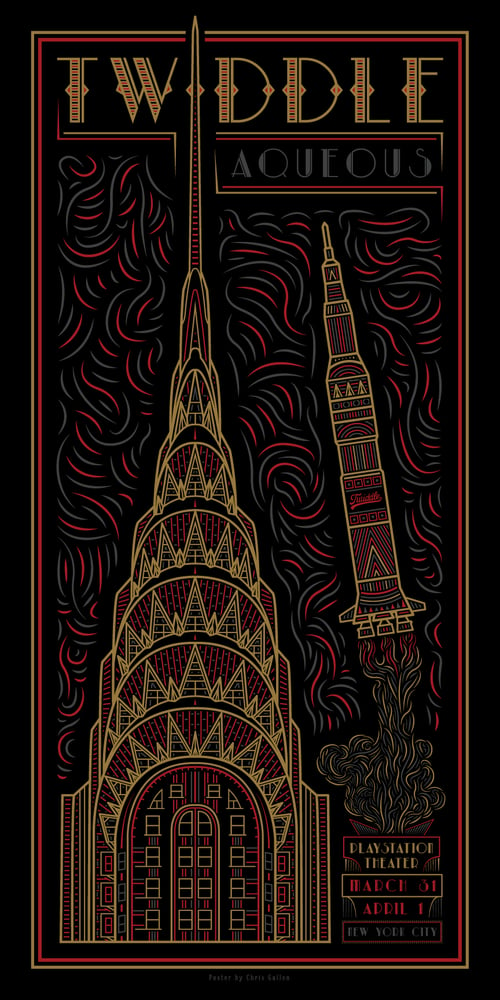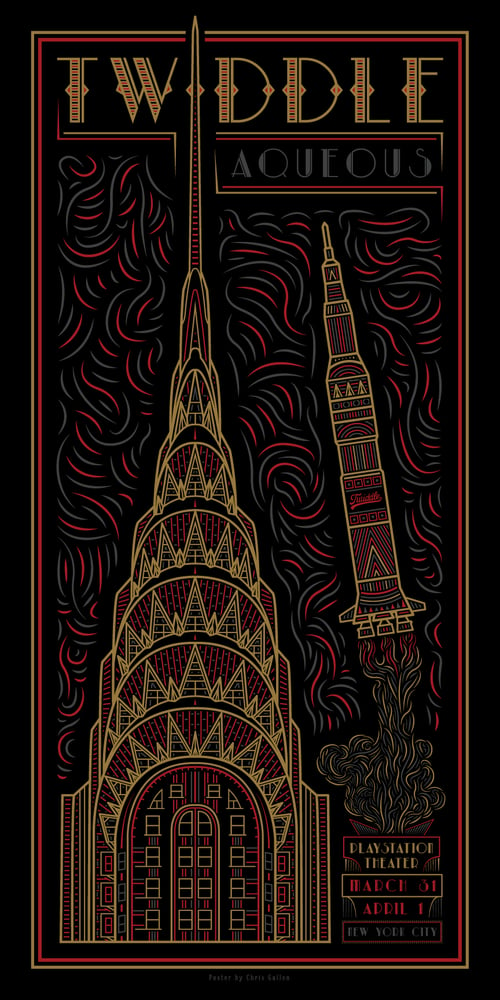 Twiddle - Playstation Theater NYC 2017 - AP (Regular)
$20.00
12"x24" 3-Color Screen Print for Twiddle's two shows at the Playstation Theater in New York, New York, 3/31 & 4/1/2017, with support from Aqueous.
Regular AP Edition, Signed & Numbered out of 35. Red, Metallic Gold and Metallic Grey inks on black French Blacktop Construction 100# Cover Stock. Printed by The Half & Half of Columbia, SC.
Rolled in Kraft paper and shipped in extra thick tube.