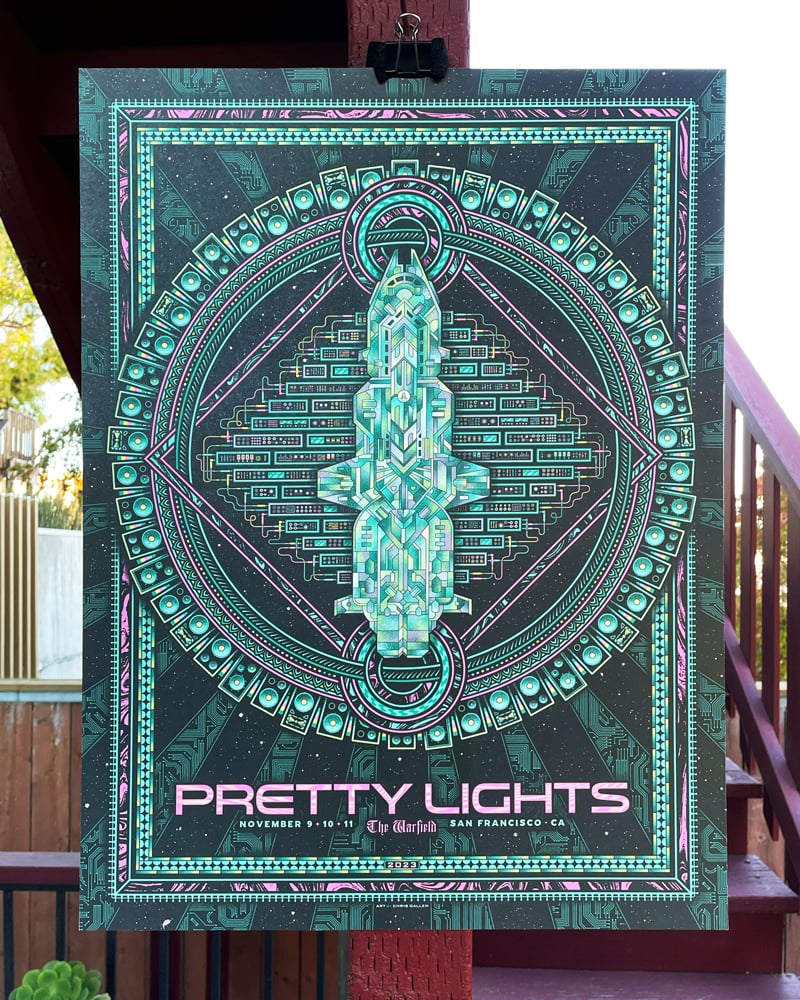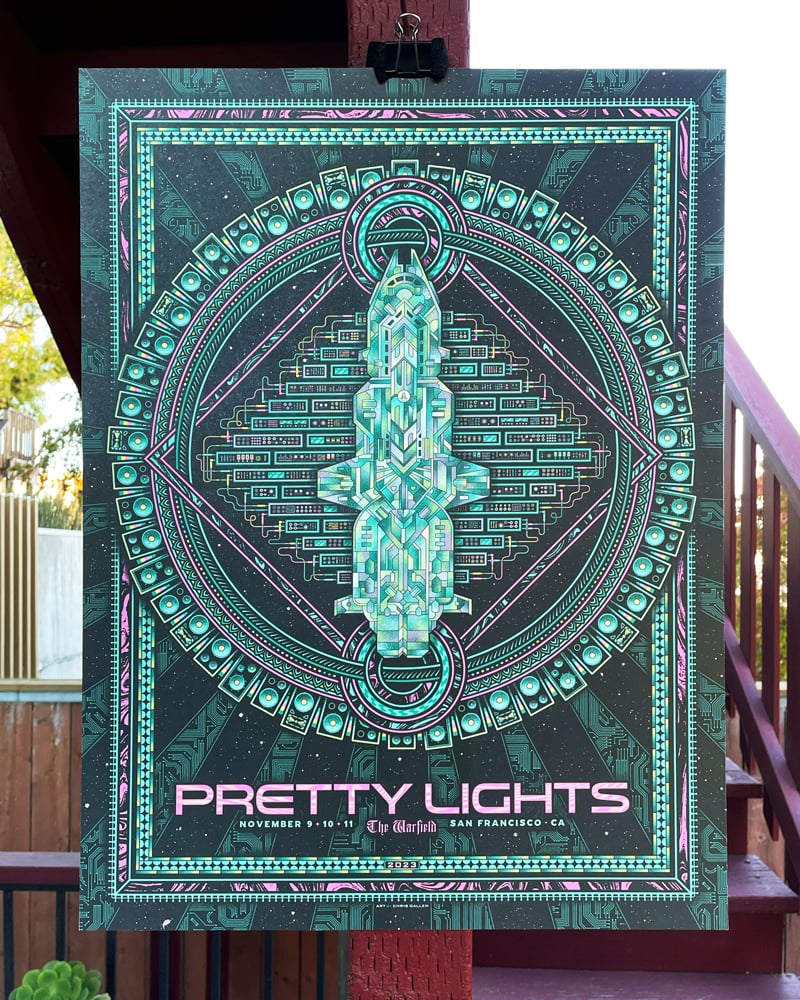 PRETTY LIGHTS - WARFIELD VIP POSTER
$50.00 / Sold Out
LIMIT ONE PER PERSON.
18"x24" VIP Poster for Pretty Lights at the Warfield, San Francisco, November 9+10+11, 2023. Signed+Numbered AP Edition, out of 30. Digitally Printed.
Please allow up to 3+ weeks for shipping, as I will be away for the holiday, and may not get to them all beforehand! Shipped USPS Priority in Heavy 3" Yazoo tubes. WIll be wrapped in Kraft paper.